Management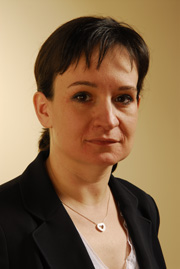 Polyakova Valeria
FBK's Consulting Partner
Experience in the field of financial and legal consulting - since 1994. Has extensive experience in managing large interdisciplinary projects, including for natural monopolies and holdings. She also has extensive experience in management consulting, taxation and law, including in the development of company reorganization models, the analysis of organizational structures, the optimization of management systems and consulting on a wide range of issues affecting the operations of enterprises. Valeria has extensive experience in organizational work and conducting negotiations. She has published numerous articles on international taxation and company management.
Work experience
2002 – present Director, Department of Financial and Management Consultancy, Partner, FBK Consulting
1998 – 2002 - Deputy Director, Tax and Legal Department at FBK
1997 – 1998 - Senior Counsel, Tax and Legal Department at FBK
1994 – 1997 - Counsel, Tax and Legal Department at FBK
Education
2002 - Moscow State Institute of International Relations (University) at Russia's Ministry of Foreign Affairs. Faculty of International Economic Relations. Specialist in foreign economic relations.
1994 - Moscow State University. Law Faculty. Lawyer.
Foreign languages
Fluent English