FBK Economic Club Experts Discuss Draft Federal Budget
24.10.2017
Have we managed to overcome dependency on income from raw materials? Who will be affected by the planned decrease in expenses? What will happen with regional budgets? What specifics does the budget process in Russia have? These were some of the questions discussed by FBK Economic Club experts.

When opening the discussion at the club, Igor Nikolaev, Director of FBK Strategic Analysis Institute, remarked that the draft federal budget for 2018 had three main features, namely excessive tightness, pre-election nature and increased manual control. Tightness means the lack of the increase in expenses and their significant reduction after 2018, which, in Igor Nikolaev's opinion, will adversely affect the economic growth, "Secondly, the budget has an explicit pre-election nature, that is why next year expenses for such socially significant fields as healthcare, education and housing and public utilities will increase by 18%, 9% and 73%, respectively. And in 2019 these expenses will be significantly lowered. And thirdly, by 2020 expenses for so called nationwide issues will amount to up to 400 billion rubles, which is comparable to education expenses. As a rule, such expenses are incurred to finance certain decisions made by the President, in other words, for manual control of the economy. Two years ago only one and a half billion rubles were budgeted for these purposes."
Alexander Knobel, Director of the Foreign Trade Research Centre under Russian Presidential Academy of National Economy and Public Administration, has agreed that the budget has a pre-election nature and noted that actual expenses will considerably differ from estimated ones which do not comprise expenses from regional budgets and non-budgetary funds. He supposes that in respect of its relation to GDP the 2018 budget will be very similar to this year's budget, "While the structure of the federal budget will be much better than in 2015-2016 and it is obvious. For example, there is a decrease in defence, national security and law enforcement expenses and a shift towards education, science and healthcare."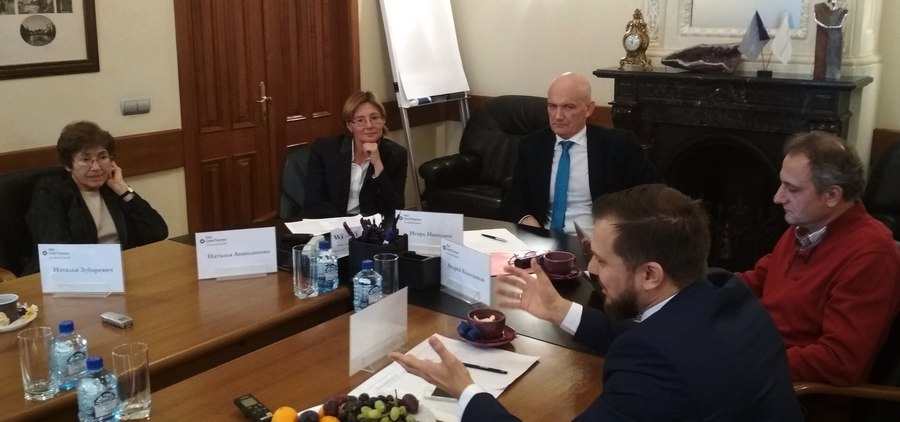 Natalia Zubarevich, Director of the Regional Programme of the Independent Institute for Social Policy, has expressed her hope that national defence expenses will continue to decrease and the budget will become more socially-oriented. She has noted that during the first six months of the current year social expenses were increasing in regional budgets however it is unclear if the trend will remain. "However, I am more worried about the decrease in transfers, the decrease in financial assistance to regional budgets from the federal budget. If such trend remains, regions will have to cut all expenses without exception, including social expenses," she has highlighted.
Natalia Akindinova, Director of the Development Centre under the Higher School of Economics, has noted that the draft budget is not drawn on the standard economic forecast.  With the budgeted decrease in oil prices, the economy is expected to grow by up to 2% a year and more and investments are expected to increase by 5-6% a year. "It is difficult to imagine that. The economic growth this year has been caused by the increase in oil prices. And even if oil prices stay the same, we estimate that the growth may reach not more than 1% a year," Natalia Akindinova has added.
FBK Economic Club is a unique discussion platform where journalists can meet well-known economists, politicians and public officials in order to discuss a wide variety of economic issues. Analytical reports prepared by FBK are also presented at the Club.